Tar Heel Perio Cares for Veterans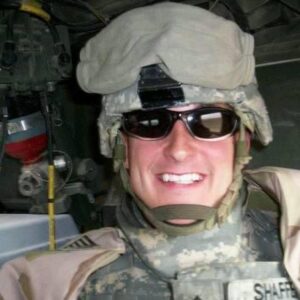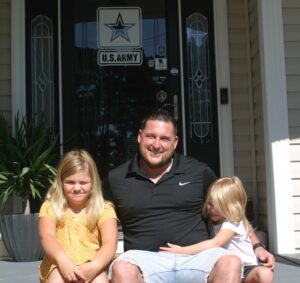 Tar Heel Periodontics and Implant Dentistry
Average rating:
17 reviews
Oct 27, 2020
Great group of people to work with. Staff was very attentive, professional and courteous. Being we are in a pandemic, there was a sense of anxiety and concern on my part with going forward with doing any dental procedures at this time. But after listening to the precautions they took to ensure patient safety, providing video demonstration of procedure, and consulting with financial options available, I proceeded with my procedure. Great experience overall! Thank you again to Dr. Kretchmer and the staff for providing a comfortable, safe, and informative atmosphere. Thanks again for a great experience.
Aug 31, 2020
Dr. Valentine and his dental assistant are very professional and I am very pleased and happy to have them both as my dentist. He does an excellent job as always on my teeth. I always leave his office feeling very happy and a satisfy customer. Thank you Dr. Valentine and thank you Claudia for your professionalism. Yes! I am a satisfied customer.
Aug 26, 2020
Staff is very courteous and professional. Always receive a warm welcome from Dr. Valentine and Callie is "awesome" and goes out of her way to make me feel comfortable. Thanks again and keep up the good work and quality standards!
May 9, 2020
Had a great experience here for our son who required a frenectomy. Dr. Stella, Callie and Nikki were very professional, friendly and welcoming. They were very patient with all of our questions during consultation and the procedure went quickly and smoothly.
Apr 13, 2020
My dentist referred me to THP for a gum graft around an implant because the tissue was either thin or missing. THP clearly explained the procedure, costs, and timing. They also ensured they understood my medical history and current health by discussing with my doctorrs. We had one complication because my blood thinner prescription caused more bleeding during the initial numbing than desired so out of an abundance of caution, the procedure was rescheduled in order to consult with my doctors and temporarily cease taking the prescription for a couple of days. The procedure went smoothly with typical recovery and follow-up and tolerable discomfort for about 5 days.
Mar 5, 2020
Have had several gum surgeries preformed by Dr. Steela. Explained procedures thoroughly. Also, took the time to answer all my questions. Entire staff very professional. Can't say enough about Callie.
Feb 27, 2020
The entire staff was as usual very professional and friendly in every way possible. I just feel so much at comfort when I am in Dr. Valentine office. the dental assistant Nikki was very professional and had a warm and congenial personality. I am truly looking forward to my next office visit. In fact, the entire office staff leaves a happy smile on your face.
Jan 2, 2020
The entire staff at the Raleigh facility are spectacular. I was well taken care of, and my dental issues have been handled relatively pain free without (being under complete anesthesia). Too often my dental healthcare has involved massive up selling by the staff. That did not happen here, I kept waiting for it, but no. They just dealt with the what's so and fixed what needed to be fixed.
Nov 11, 2019
I thank Dr. Reinaldo Deliz-Guzman and his stuff for the operation performed to in a qualified painless manner. I wish you and your entire team, Dr. Reinaldo, all the best.
With respect, Irina Onufrieva
Jul 1, 2019
I received excellent service from the entire staff. George, Dr, Kretchmer, and Kecia were all very professional and pleasant. It was Kecia who convinced me and reassured me that my problem could be fixe. the initial conversation that she and I had convinced me to come in. I guess she sensed my anxieties and apprehension. She showed concern, empathy, and compassion for my situation. She was not only very pleasant but also very professional. When I had a problem with my billing, she went far and beyond to help me to resolve my issues. Additionally, all of the staff were pleasant and made me laugh through a very stressful situation. Kudos to Dr. Kretchmer, George, and Kecia!