Tar Heel Perio Cares for Veterans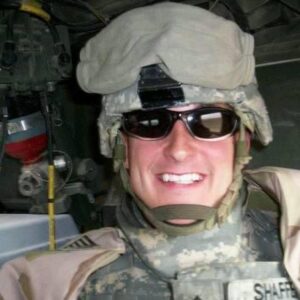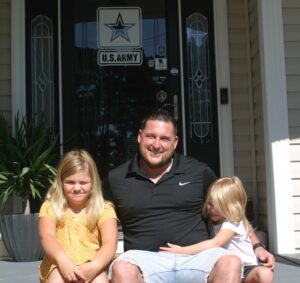 Tar Heel Periodontics and Implant Dentistry
Average rating:
24 reviews
Mar 14, 2021
Great office with caring and personable staff. My gums have been an issue all my life due to a connective tissue disorder. Dr. Stella has been informative and professional in his care of me. His assistant Callie is very attentive and considerate.
Mar 8, 2021
Tar Heel Periodontics are wonderful they have made me feel comfortable . I am glad I was referred to them by Dr. Lee
Feb 3, 2021
I cannot say enough positive about THP! Callie has a mothering instinct and bed side manner second to none, thank you for all your help and flexibility Eric
Dec 8, 2020
Best care and consideration I've had while sitting in a dentist chair. Dr. Mike listened to my concerns and worked with my financial woes. The staff, and in particular Callie, were very attentive, courteous, and professional.
Nov 20, 2020
My dentist referred me to THP for a consultation and eventual tooth implant. I am so glad he did as Dr. Valentine and the whole team are amazing! They are not only top tier in their field, they make you feel welcomed, relaxed and confident that you are receiving the best care possible. Thank you team!
Nov 13, 2020
Dr. Kretchmer and staff are very professional and courteous. They know how to make you feel at ease. Dr. Kretchmer uses the latest equipment and that combined with his significant experience make you confident. I could not be more pleased with my experiences at Tar Heel Periodontics and kudos to the staff members for setting up appointments and for assistance with insurance matters. You should not hesitate to go there.
Oct 30, 2020
GREAT group of folks at Tar Heel Periodontics. It didn't seem to matter which office I went to...Durham, or Cary or Raleigh. The personnel at each office were proficient and efficient and genuinely friendly. And Dr V's assistants were exceptional when it came to calming me down. Dr V is an is exceptional, talented periodontist. I will certainly not hesitate to recommend him to anyone needing implant surgery. THANK YOU, all!
Oct 27, 2020
Great group of people to work with. Staff was very attentive, professional and courteous. Being we are in a pandemic, there was a sense of anxiety and concern on my part with going forward with doing any dental procedures at this time. But after listening to the precautions they took to ensure patient safety, providing video demonstration of procedure, and consulting with financial options available, I proceeded with my procedure. Great experience overall! Thank you again to Dr. Kretchmer and the staff for providing a comfortable, safe, and informative atmosphere. Thanks again for a great experience.
Aug 31, 2020
Dr. Valentine and his dental assistant are very professional and I am very pleased and happy to have them both as my dentist. He does an excellent job as always on my teeth. I always leave his office feeling very happy and a satisfy customer. Thank you Dr. Valentine and thank you Claudia for your professionalism. Yes! I am a satisfied customer.
Aug 26, 2020
Staff is very courteous and professional. Always receive a warm welcome from Dr. Valentine and Callie is "awesome" and goes out of her way to make me feel comfortable. Thanks again and keep up the good work and quality standards!